← Back to listing
2016 Fortivo Red Bordeaux Blend, 750m
PRE-ORDER now! Shipping Summer, 2018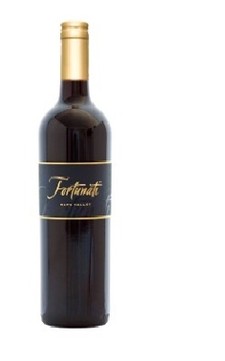 Wine Specs
Varietal
Proprietary Bordeaux Blend
Appellation
Napa Valley AVA
PRE-ORDER your bottles of the 2016 Fortivo Red Bordeaux Blend from the Napa Valley AVA. Anticipated Summer 2018.
Subject to allocation limits.
Club Members Note: This wine is available as a Pre-Order for your Fall Allocation Shipment. It cannot be included as a part of your Spring 2018 club Shipment. Please still continue to communicate with us regarding your Spring Allocation Shipment!
Every year our proprietary red Bordeaux blend is a little bit different, but the flavor profile remains consistent, as the two vintners (Gary and Ellen) carefully mix and blend to just the perfect meritage. FORTIVO blend is now almost entirely estate grown fruit, primarily Cabernet Franc and our Malbec, leaving only the Merlot to be sourced. The large percentage of Cabernet Franc delivers mouthwatering silky textures, while the two other Bordeaux varietals deliver tannins and zest. Fortivo means "Strong" in Italian, and this all-occasion red drinking wine is expecially aromatic, with Cabernet Franc, fruity Merlot , and intense Malbec. Opening aromas of plums and blackberries primes the palate for a full, lengthy, flavorful finish. Enjoy now by decanting or cellar for another 4-8 years. As a testament to this wines' popularity, (and the fact that we sell out of the previous vintage too soon every year!) we produced an extra amount of Fortivo in response to it's popularity, a great example of how our Friends of Fortunati subscribers influence our production!
Wine Specs
Varietal
Proprietary Bordeaux Blend
Appellation
Napa Valley AVA