Breaking news! The latest reviews are in - Double Gold, 96pts and more. Click here to view recent accolades and press for Fortunati wines.
About us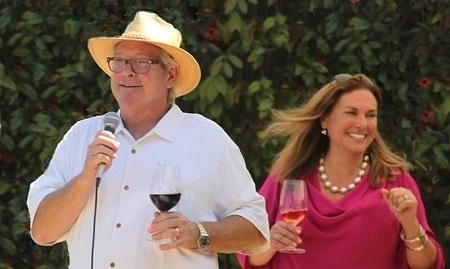 Winemaker Gary and Proprietor Ellen Luchtel, husband and wife, followed their "hobby gone wild" and gave up life in The City (San Francisco) to purchase land in the Napa Valley where they could grow their own grapes to pursue their dreams of hand crafting outstanding wines. Their love of wines began in college where they first met, and grew as they explored the world of wines. Ellen recalls how Gary would bring her a mystery bottle (carefully wrapped so she couldn't see it) for her to sample and identify. As they developed their skills, first as home winemakers, then as a small bonded winery, to a joint commercial winemaking venture with Surh Luchtel (since retired) to finally planting their own vineyards and creating their signature brand-Fortunati, they have enthusiastically shared their passion for the wine life with the many wonderful friends they encounter. Today, Gary continues to meticulously oversee the vineyards and winemaking while Ellen manages the business operations, small staff and greets guests with the warm hospitality they are known for.
Truly an artisanal winery, the Luchtels are very much hands-on and intimately involved with all aspects of their label. Nestled amongst their vines, they oversee each row from their home, and each vine as they walk their dogs. Ellen is often pouring wines for guests, and Gary may drop in to visit, too. Each bottle is a personal expression of their passion for fine wines, carefully tended and crafted with the utmost precision to display each varietal's characteristics. Whether the grapes are estate grown on the ten acres of the Fortunati Vineyards Estate, or are sourced from a carefully selected grower, the diversity and range of wines Fortunati crafts is sure to provide something for everyone's enjoyment!
The award-winning quality that begins in the vineyard is carried through the bottle and apparent in each glass, which is why Fortunati's handcrafted, ultra-premium wines are so desirable. Based upon the Luchtels' own wine experiences, they created a membership program that answers the important questions "What would I want to drink?" and "How would I want to get it?" Like you, they love to eat and drink well and would only offer their friends drink-worthy, delicious wines. After all, once you put your heart into making a great meal, the wine needs to match the food in both taste and spirit!
Our Commitment to Sustainability
Sustainable vineyard and winemaking practices are at the center of who we are at Fortunati Vineyards. Thanks to our 73 solar panels installed on the property, we are carbon-neutral, saving the energy equivalent of over 500 trees each year! Follow the links below to read more about our winemaking and viticultural practices.
Winemaking Philosophy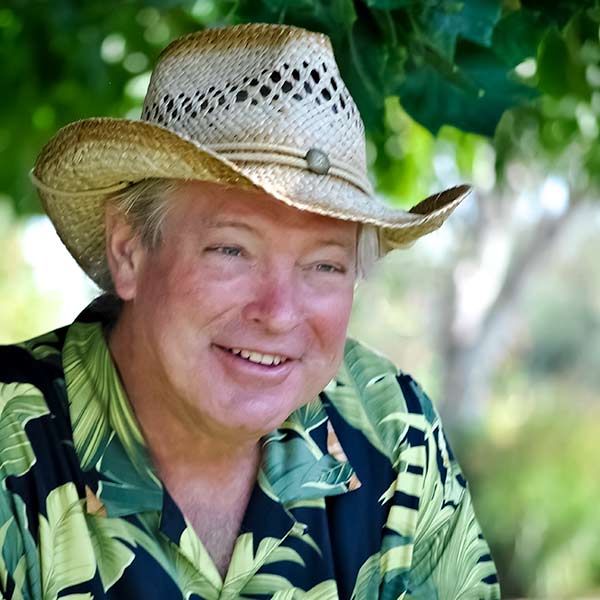 Winemaker Gary "Lucky" Luchtel has been refining and practicing his winemaking techniques for almost two decades, gleaned from wine travels locally and internationally, as well as hands on experience. His knowledge and understanding of the grapes he grows and tastes allows him to develop each vintage to its fullest potential. Gary doesn't believe that "it's good enough" is good enough for Fortunati wines, and he is always striving to improve and perfect both his vines and his wines. There are easier ways to make wine, but Gary's goal isn't to make the easiest wines, just amazingly delicious ones!
Vineyard Practices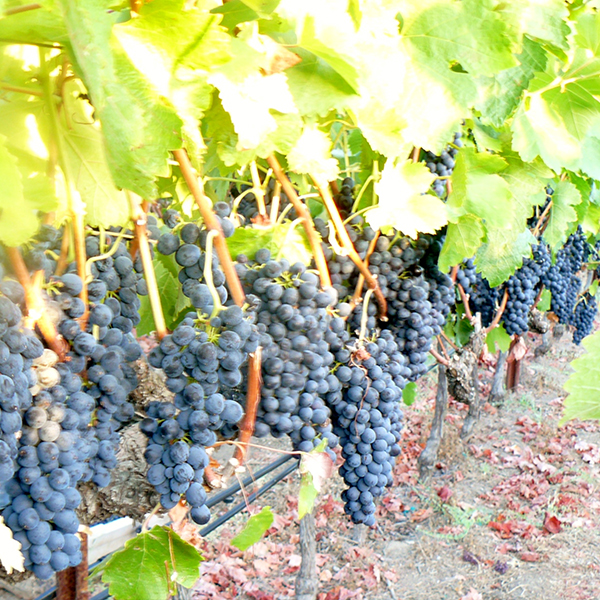 Fortunati Vineyards strives to do what is best for the fruit, the environment and Mother Nature. Our solar power panels provide almost all of the electrical needs on the property. We are nestled among our vines, so remaining herbicide and pesticide free in our vineyard is good for not just the vines, but all of us. We prefer using round-the-clock teams of Bluebirds and California Quail (day shift) and bats and Barn Owls (night shift) to aid in pest removal, and plant natural crops of legumes and clover to protect and enrich the soil.