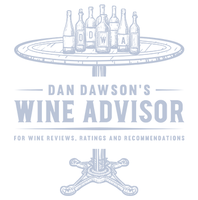 Dan brings 25 years of Napa Valley wine experience to Dan Dawson's Wine Advisor. Tasting, recommending and selling many of the world's greatest and rarest wines has been part of Mr. Dawson's daily routine. One of his greatest skills is his ability to evaluate and identify wines that, in Dan's words, "over-deliver for their price." We are very fortunati to have been recommended by Mr. Dawson!

by Dan Dawson for the Napa Valley Register
One of Napa's few Viogniers, and possibly the best, the Fortunati smells like a Hawaiian fruit stand with all its pineapple, mango and citrus goodness. Exotic, floral and heady at 14.5% alcohol, the Viognier is full of flavor and, at 2.5 grams/liter residual sugar, it is below our sweet-sensing threshold, but that sweetness and full body makes it a fine partner with sweet, spicy roast chicken. Read more...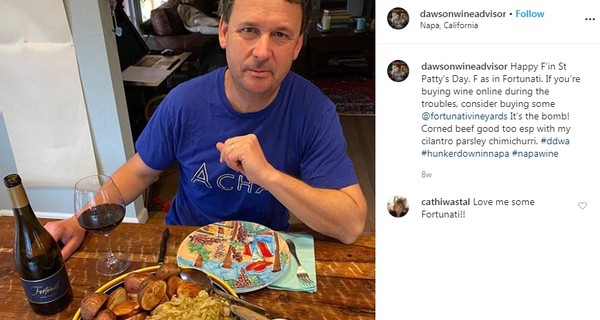 by Dan Dawson for Dan Dawson's Wine Advisor
Gary and Ellen Luchtel own and make Fortunati. They sell all their wines direct to consumer, so you won't see them on any retail shelves. Gary, the winemaker, makes full-flavored, great value Napa reds and whites. By appointment.

by Dan Dawson for The Napa Valley Register
August 29, 2019
— FORTUNATI Chardonnay, Oak Knoll District, Napa Valley 2017. "Great Value."
I don't know about you, but I'm tired of people talking about what Chardonnay is not. I'm here to tell you what it is, brothers and sisters. It is lemony buttery. On the 1 to 10 rich scale for Chard it's a 7. No apologies for the butter because it just tastes good. Think of a lemon butter sauce you roll your scampi style prawns in.