Breaking news! The latest reviews are in - Double Gold, 96pts and more. Click here to view recent accolades and press for Fortunati wines.
← Back to listing
2014 Estate Malbec, 750ml
SOLD OUT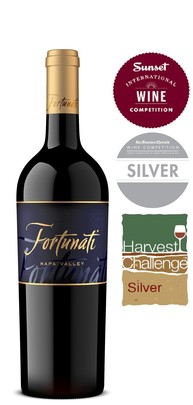 Wine Specs
Appellation
Oak Knoll AVA
Our estate grown Malbec is a powerful, intense wine, displaying a deep inky purple-black core with aromas of vanilla, cinnamon and blueberry pie. Concentrated black cherry aromas evolve into cherry cola and tantilizing grilled aromatics. This is a complex wine with intense flavors of black fruit and minerals, plush juicyness on the palate, bold aromatics and velvet smoothness. With strong, integrated tannins and well-balanced acidity, our Malbec boldly annouces itself immediatly upon opening, delivers complexity throughout and lingers through the long, velvety finish. This wine screams for red meats, or as a thoughtful, stand-alone sipper that will continue to age well for the next 10-15 years.175 cases.
Recently awarded "BEST IN CLASS"
at the Sunset International Wine Competition
and featured in the October western edition of Sunset Magazine "Wines of the Year"
Awarded
selection at the 2017 San Francisco Chronicle Wine Competition.
Click image below to see the SFCWC results!
Wine Specs
Appellation
Oak Knoll AVA