Breaking news! The latest reviews are in - Double Gold, 96pts and more. Click here to view recent accolades and press for Fortunati wines.
← Back to listing
2015 Pinot Noir, 750ml
SOLD OUT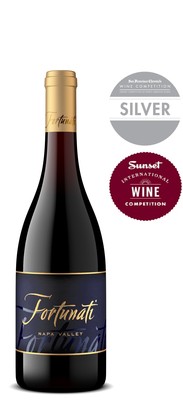 Wine Specs
Appellation
Santa Rita Hills AVA
We're so excited to introduce our first Pinot Noir from the acclaimed Santa Rita AVA! This coastal region by Santa Barbara is world-reknowed for the lucsious Pinot Noir growing conditions. Planted on hillside vieyards a few miles from the Pacific Ocean near Santa Barbara, three rare, highly sought-after premium Pinot Noir clones -115, 667 and 777- have been nurtured and grown to our specifications (Gary makes numerous trips to oversee the vines). The result is a tiny amount of small, intense fruit clusters for this exquisite Pinot Noir! Expressing a deep, rich fruitiness unique to this cool-climate growing region, generous flavors of ripe cherries, sweet yams and vanilla, with bright acidity and supple tannins delight the palate.
With this vintage comes the perfect combination of vintner, vineyard and varietal! Working closely with the grower to reduce fruit yield developed this rich, concentrated fruit -perfect for this silky wine. Beautifully integrated tannins provide structure for the wine to age gracefully over time, enjoy now or cellar for up to10 years before drinking.
This is a new wine, it's only had a chance to be entered in one competition, but we did and it did great!
Awarded
at 2017 San Francisco Chronicle Wine Competition
Click image below to view results!
Wine Specs
Appellation
Santa Rita Hills AVA