← Back to listing
2017 Zinfandel, 750ml
A Gem from Mt. Veeder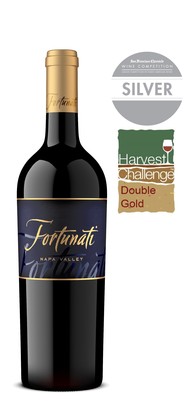 Wine Specs
Appellation
Mt. Veeder AVA
Previous vintages of our extremely scarce Zinfandel have received wonderful critical reviews (in January 2018, St. Helena Star/Napa Valley Vintners selected our Zinfandel as one of the top 5 Zinfandels from Napa Valley!) and always sell out. Fans ask us "why don't you make more?" and the answer is-we can't. This fruit comes from a tiny, cherished vineyard of extremely old vines...we get what mother nature allows us to have and treasure every drop! Although threatened by the wildfires, one thing this almost 100-yr old vineyard does is survive, and we were so glad to learn it made it. The 2016 harvest was well-watered, and the vineyard flourished with rain to produce berries of exceptional quality and uniform ripeness.
Fans of our Zinfandel know Gary subscribes to the old-school style of Napa Zinfandel-not too jammy, not too high in alcohol, expressing supple balance between fruit and tannins, and highlighting the Mt. Veeder characteristics of bright flavor-driven fruit expressions of plum, pomegranate and blackberry with dense, rich tones of tasty cooking spices that linger on the long finish.
A gorgeous garnet in the glass, this wine is substantially more rich and full-bodied than the cheerful color might lead one to expect. Opening aromas of ripe fruit, especially blackberry and cherry, greet the nose, with more complex aromas of grilled meat and herbs appearing as the wine opens up. From the first sip, flavors of juicy plums, heady raspberries and wild blackberries are blanced by medium acidity, ensuring this Zinfandel isn't liquid jam or a fruit bomb. Ripe cherry, dark fruits and baking spices bloom on the palate, displaying the harmony between fruit, alcohol and acidity. With its intriguing, herb-infused gaminess and spicy playfulness, this is a Zin that plays well with foods. We love it with BBQ ribs...I mean, we're crazy about this wine and Gary's grilling sauce! Try it with grilled portabella mushrooms, your favorite sausages, beef, lamb, pork and venison, either braised, grilled or roasted.
Wine Specs
Appellation
Mt. Veeder AVA
Product Reviews
Sal Maieli
(Apr 18, 2020 at 9:52 AM)
Amazing!!!!