Breaking news! The latest reviews are in - Double Gold, 96pts and more. Click here to view recent accolades and press for Fortunati wines.
← Back to listing
2018 Estate Viognier, 750ml
SOLD OUT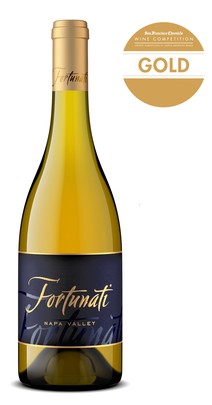 Wine Specs
Appellation
Oak Knoll AVA
The Oak Knoll District, and our soil composition, are an ideal growing site for this exotic Rhône varietal!
Vibrant and extremely aromatic, we whole-cluster press our estate-grown grapes to highlight the fruit components both in the nose and on the tongue. A heady perfume of peach, apricot and white flowers, plus a hint of coconut reveals itself as soon as the cork is removed. A dance across the palate reveals freshness and intensity, with tantilizing zings of cooking spices. A touch of aeration offers more complex notes of lemon, pineapple and mango, followed by notes of ginger and grapefruit. Clean, bright and vivacious, Viognier pairs well with Asian cuisines, with enough body and structure to stand up to spicy foods, curries and salsas.
Wine Specs
Appellation
Oak Knoll AVA