← Back to listing
2018 Pranzo Estate Rosé, 750ml
Selected "Top NV Rosé"-5th yr in a row!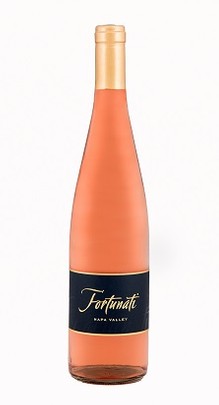 Wine Specs
Appellation
Oak Knoll AVA
Anticipated Release: March, 2019
Available for PRESALE to our members only! Order now to lock in the prior year's pricing and guarantee your allotment!
Why Presale? We sold over half of our entire production of the 2017 Pranzo Rosé before it was even available. This is one of our most popular wines and it SELLS OUT EVERY YEAR! If you wait to buy this when we have it available, there may be very little left! Email us now to lock in lower prices and assure you will acquire some. Subject to allocation limits.
Produced from a single block of Syrah vines grown on our Oak Knoll vineyard specifically for the production of Rosé, we grow and pick the fruit for this wine differently than we do for our Estate Syrah! Displaying a range of beautiful aromas, gorgeous rose colors and vibrant, fruit-forward flavors, it is well-known as a warm-weather favorite. With its fun and fruity character, (but not too sweet!) this is the wine to enjoy during brunch with friends, at an outdoor lunch ("Pranzo" in Italian) or anytime catching up with friends and sharing a chilled bottle of light delicious wine is called for, and it's absolutely our pick for brunch and pairing with poultry!
The 2018 Pranzo Rosé anticipated release is March, 2019. Voted one of Napa Valley's Top 5 Rosé Wines for the last 5 years, we always sell out of this varietal quickly. Many of our members enjoy this wine for Thanksgiving and Christmas brunch, so don't limit yourself to enjoying this only during the summertime! Count on our Pranzo Rosé to be the perfect wine for entertaining, sharing and pairing with great friends and good food.
The bumper sticker on our vineyard tractor
Wine Specs
Appellation
Oak Knoll AVA