Breaking news! The latest reviews are in - Double Gold, 96pts and more. Click here to view recent accolades and press for Fortunati wines.
← Back to listing
2021 Signature Cabernet Sauvignon Gift Set
A beautiful taste of Napa Valley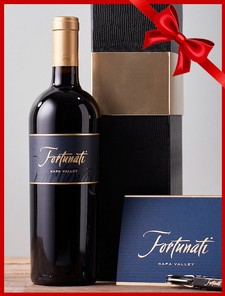 The answer to gift giving challenges-always fits, is the perfect color, and is universally appreciated!
Gift Set Offer Includes:
1 2021 Signature Cabernet Sauvignon, Napa Valley, 750ml
1 Gift Box with gold band, festive paper shreds
1 Fortunati corkscrew - complimentary!
1 handwritten notecard - complimentary!