← Back to listing
2023 Annual Appreciation Event-FAMILY & FRIENDS
FAMILY & FRIENDS members receive 2 complimentary tickets!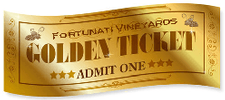 We provide the food, music, fun, and of course-great wines to celebrate! Pick up your spring shipment and save the shipping fees while you're here! Log on to your account to access your Event Tickets under the "Allocation" section!
This event sells out every year- don't delay and book your tickets early! Friends & Family receive two (2) complimentary tickets.