Breaking news! The latest reviews are in - Double Gold, 96pts and more. Click here to view recent accolades and press for Fortunati wines.
← Back to listing
Accessory-Dark Chocolate Drops Tin
72% Cocoa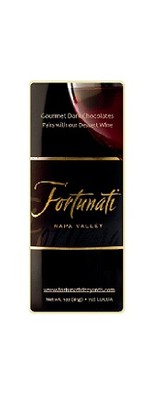 Super-dark, smooth and silky, premium chocolate drops from the famous San Francisco gourmet Chocolatier, Guittard, pairs perfectly with our Porto Fino Dessert Wine for the ultimate in dessert decadence. A perfect gift idea, for yourself or a friend!