← Back to listing
Two-Bottle Gift Set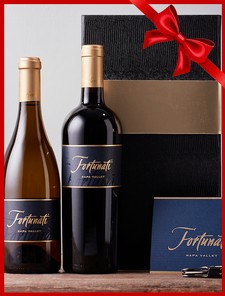 The answer to gift giving challenges-always fits, is the perfect color, and is universally appreciated!
Gift Set Offer Includes:
1 2019 Signature Cabernet Sauvignon, Napa Valley, 750ml
1 2021Chardonnay, Napa Valley, 750ml
1 Gift Box with gold band, festive paper shreds
1 Fortunati corkscrew - complimentary!
1 handwritten notecard - complimentary!